Why does empathy matter in a dental office?
When a service is merely trading time, and effort for money empathy plays little role. I doubt that my dry cleaner has much empathy for me after I pick up a months worth of work shirts and struggle to get them all from the cleaners into my car. Dentistry is a much more personal service than laundry or yard work or banking. In dentistry, we invade a person's bubble in a way that the patient cannot fully comprehend.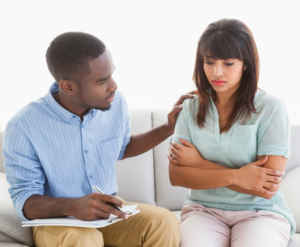 As the patient prepares for us to provide our service the fear and anxiety of losing control and not fully understanding the work to be done create stress within the patient. Combining that stress with the expense and the likelihood of discomfort or pain blend to form a witches brew of emotions that requires us to understand and demonstrate empathy. To show understanding and compassion all dental professionals need to improve their emotional intelligence to a degree where they become aware of all the triggers that might elevate our patients' emotions.
Empathy is a skill and an emotion. Empathy simply stated is our ability to understand and relate to whatever emotions and concerns our patients are experiencing. Empathy is often misunderstood with sympathy which has more to do with our own feeling of sorrow or sadness for the misfortune of others.
"We do not learn from experience…we learn from reflecting on experience." John Dewey 1938
What areas of your work require you to demonstrate empathy? Empathy is not solely the responsibility of the clinical team. Every position within a dental office must be aware of the stress and emotions that our patients are experiencing.  If dental team members cannot learn to recognize what factors our patients are struggling with they will become disillusioned with the profession or become so dehumanized that they hinder the success of their practice. This plight is just as likely to occur among clinical staff as it is among administrative staff–providers are not immune either. Chances are not a single person in the office has had any formal training in emotional intelligence or empathy.
The challenge of not being trained in empathy is a growing concern. When dentistry was almost entirely a defragmented industry comprised of solo independent private practices most people who worked in a dental office got their start in the industry as a dental assistant or in dental school/hygiene school. This old model attracted countless people pleasers and caring individuals to the profession. Over the years dental assistants and many hygienists transitioned from clinical work to front office work.  This accidental pipeline of front office employees who were well versed in clinical challenges and the intricacies of the product of dentistry served patients well.  This progression from clinical to administrative usually meant that almost all employees understood the nature of dentistry and learned how to read and understand patients.  Today, many administrative employees have never worked chair-side as they enter the profession from retail or other service industries. Dentistry is fortunate to be attracting this new source of talent to our offices, but challenges do arise. Transitioning to an emotionally charged industry where many encounters every day are filled with fear, regret, disappointment, doubt, and grief is not always easy for the new to dentistry employee.  As you spend time reflecting on your own unique experiences ask yourself the following questions:
What makes empathy hard to master in your role?
What triggers do you think elevate a person's emotions in a dental office?
How can you do better at demonstrating empathy?
Perhaps it would be beneficial to take some time to talk about your struggles with empathy with another person in the office who does something similar to what you do? Or even have a session at your next huddle or team meeting discussing the challenges of empathy in your specific office?